Vacation Bible School
2017 Vacation Bible School
June 26-29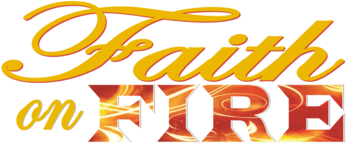 West Union Lutheran Church and East Union Lutheran Church are again partnering for Vacation Bible School in June. West Union Lutheran Church will be hosting Vacation Bible School this year, led by counselors from Green Lake Bible Camp of Spicer, Minnesota.
We are scheduled to light "Faith on Fire" Monday through Thursday, June 26 through June 29. VBS will be for those children preschool age through completing grade 6. Children completing Kindergarten through 6th grade will attend from 9 a.m. to 2 p.m.; preschool age children (3 to 5 years old, or entering Kindergarten) 9 a.m. to 12 p.m. Preschoolers must be potty trained. The older children will also need a bag lunch and water bottle each day. A cost of $10 per child or a maximum fee of $20 per family is suggested. Scholarships are available. Registrations are due at West Union on Sunday, June 4.
We will be hosting the five counselors for their time here. We are currently seeking housing and assistance with evening meals.
Registration is due to West Union Lutheran Church by Sunday, June 4.
If you have questions, please contact Mary Kay Lundborg at 952-466-5891.
Kick Off Events
Worship and Pot Luck Brunch at West Union Lutheran Church on Sunday, June 25
West Union Lutheran Church is in the process of scheduling with Green Lake Camp a visit on Sunday, June 25 during their 9 a.m. worship service. The counselors will attend their worship and do a "kick-off" for VBS. They will then host a potluck style brunch for all in attendance following worship. All VBS attendees and their families are invited to join in on the celebration. Please bring a dish to share.
Ice Cream Social at East Union Lutheran Church on Sunday, June 25
East Union Lutheran Church will be having an Ice Cream Social the afternoon of Sunday, June 25. This will give VBS attendees another chance to get to know the Green Lake Camp Counselors and help "kick off" VBS. More details on the Ice Cream Social.